¡Gracias! You will get notified when the course is open to enrolment.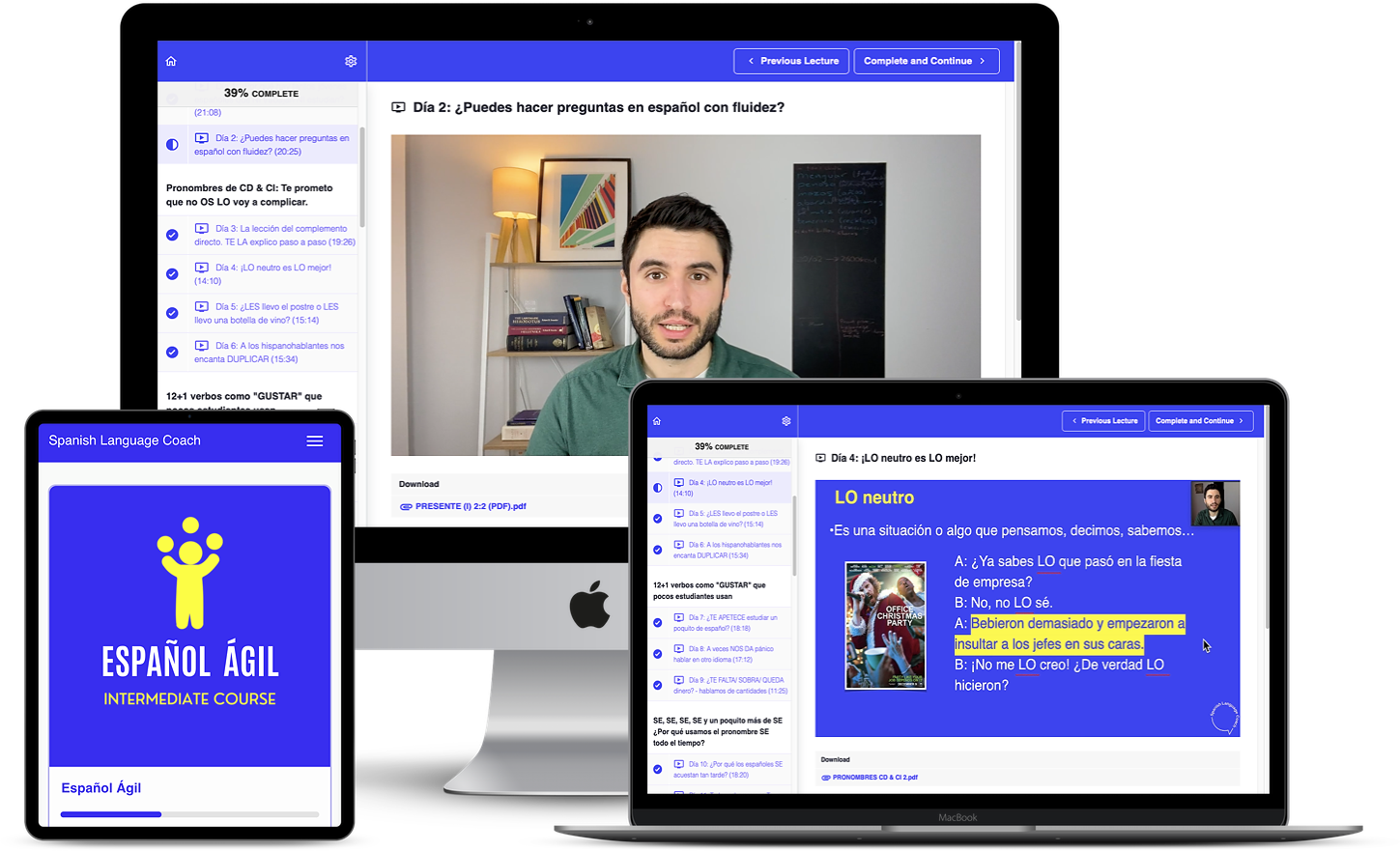 ESPAÑOL ÁGIL is a "self-study" programme created and designed for students of intermediate-level Spanish. In our course we focus on helping students to master the key grammatical concepts of this level, at the same time as learning new vocabulary and getting to know the Spanish lifestyle.
You are going to accomplish all this by speaking Spanish yourself.
Forget your pen and paper, just keep a glass of water handy as you are going to need it - in this course you will need to speak.
What will I achieve with this course?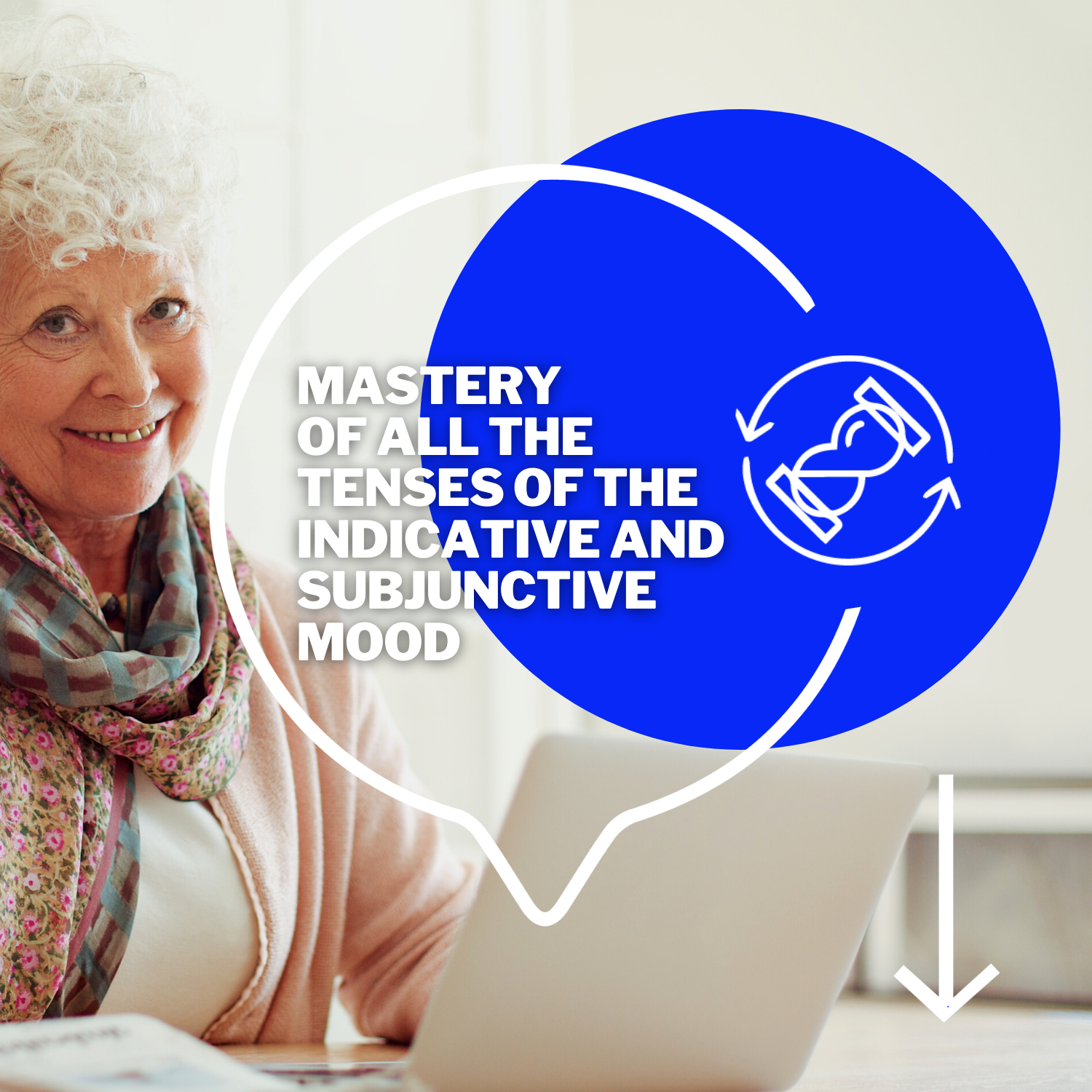 Understanding the grammar and putting it into practice is the key to fluency.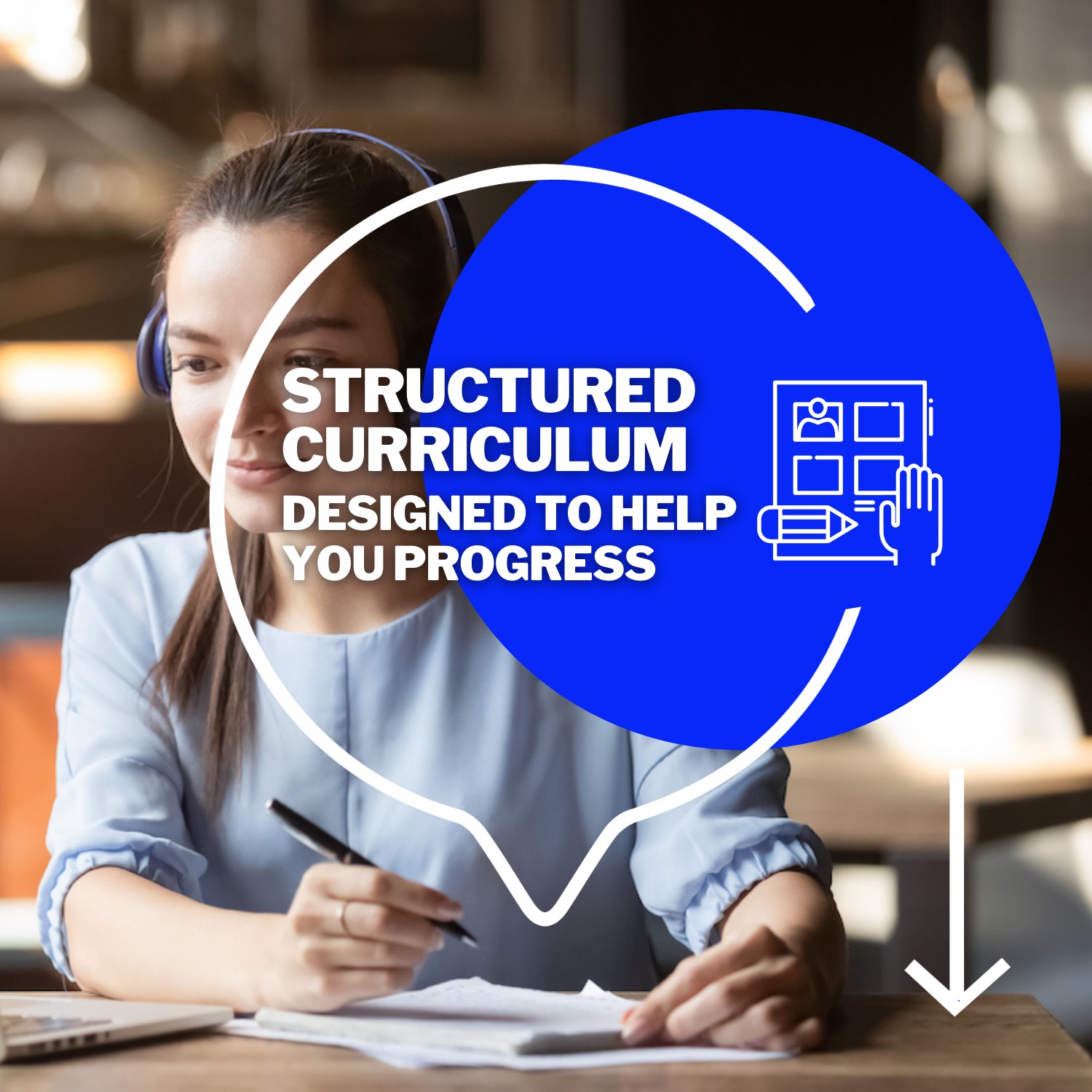 A curriculum based around speaking Spanish aloud with the focus on grammatical accuracy.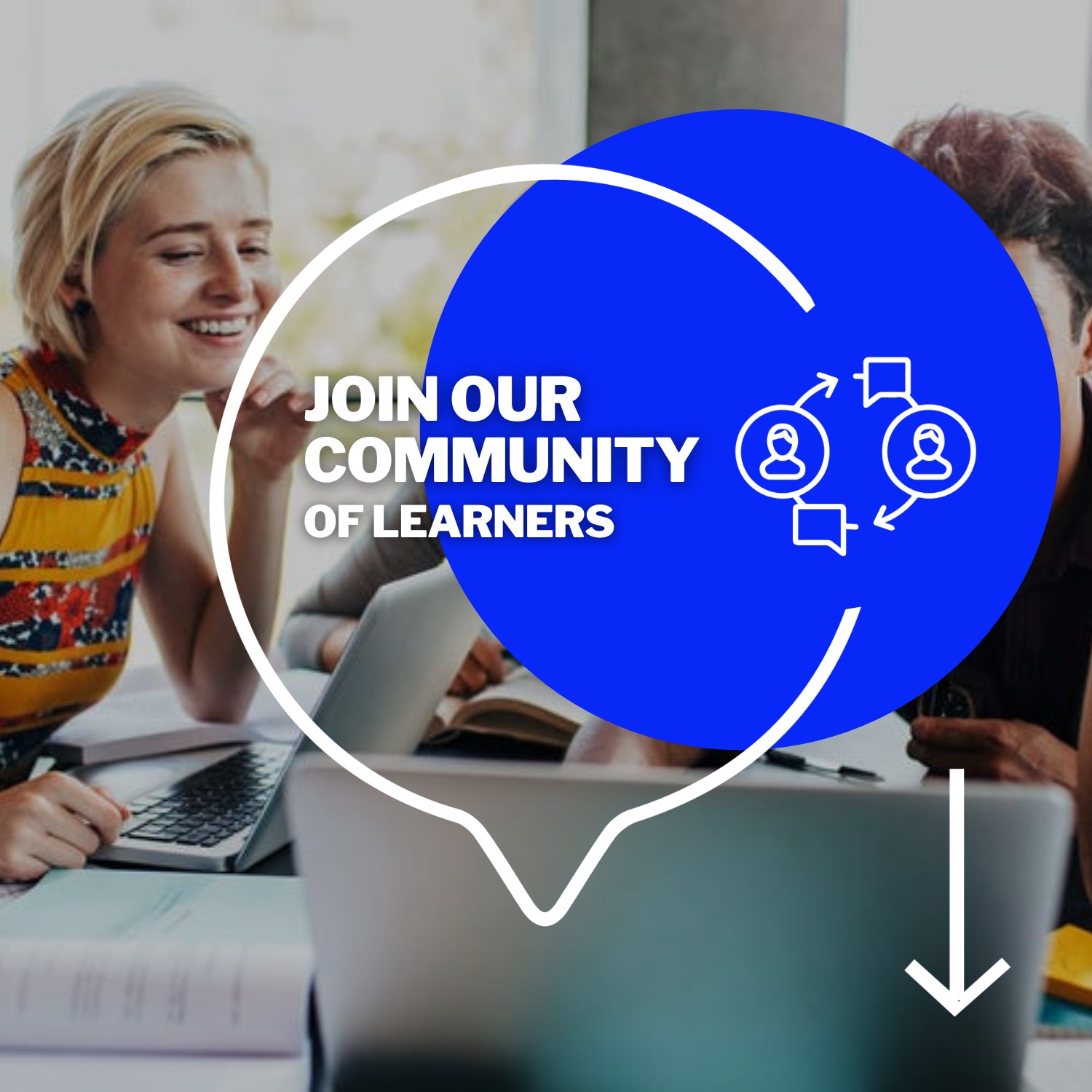 You are not alone! Cesar and the community of students are with you. We are a really engaged community. (We have over 10,000 comments!)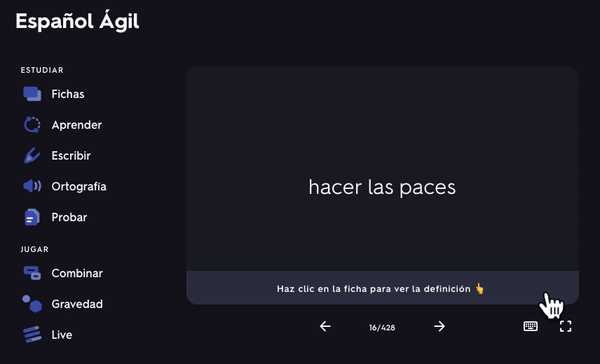 BONUS: 400+ words and expressions
You'll have access to a deck of flashcards with more than 400 words and expressions that you will have learned on the course.
¡Gracias! You will get notified when the course is open to enrolment.
FAQs
What's the difference between this course and the podcast, "Spanish Language Coach"?
The podcast helps you to develop your listening skills whereas this courses focuses on improving the fluency and accuracy of your oral expression.
Is this course completely in Spanish?
The answer is yes! All the videos are in Spanish with optional Spanish subtitles.
Does the course include live lessons?
Each of the lessons includes a pre-recorded video allowing you to do the lesson at any time, at your own pace and rewatch it as many times as you need.
How is it possible to practise my Spanish speaking skills if it is a self-study course?
The videos are carefully designed to support your developing speaking skills. You'll answer questions posed by me, you'll be helped to work out how to ask me questions correctly, and you'll construct sentences prompted by selected images... Through a range of varied exercises you will practise the different aspects of oral Spanish. After giving your answer, you'll be able to check whether your thinking was right or not.
Why is there a deadline for enrollment?
When all the students start the course around the same time, it's easier to manage your initial queries as you get to grips with the course, providing you with the best possible learner experience.
What is the price?
It is $199 (VAT included) and gives you lifetime access.
30 days money-back guarantee



What will I learn with this course?
What do the students say about the course?